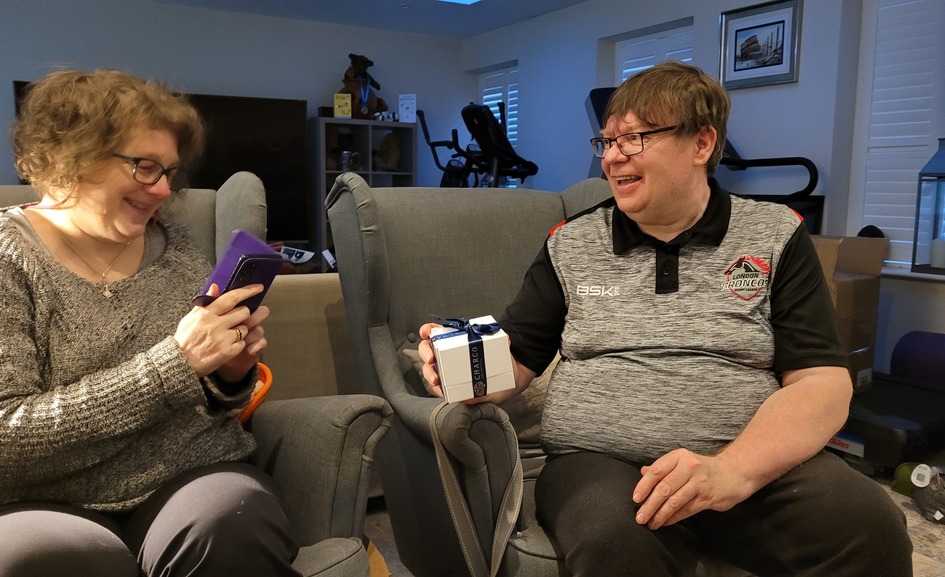 Richard and Helen
'I feel more flexible and can move better, improving my quality of life'.
'The sun is shining and Richard is doing some exercise with the CUE on. His gait and posture, plus my anxiety levels, are much improved.'
Tony and Jan
'We know that the CUE1 is not a cure for Parkinson's and Tony still needs his medication; but we can now see some light at the end of what was a very dark tunnel. We feel the CUE1 might just give us our lives back.'
If you have your own story to tell, we would love to hear from you. Please get in touch using the form below.