ABOUT US
SIMPLE TECHNOLOGY, BIG IMPACT
DEDICATED TEAM OF ENGINEERS, DOCTORS AND SCIENTISTS
BRINGING SMILES BACK FOR PEOPLE WITH PARKINSON'S
In 2013 we met a gentleman who said, "I am very happy now but I look angry because Parkinson's disease took away my smile". Since then, our aim has been to bring smiles back for people with Parkinson's.
Charco Neurotech is named after professor Charcot who, in the 19th century, was first to notice the therapeutic effects of vibratory stimulation on Parkinson's. Since his discovery, there have been many studies around the ability of stimulation to alleviate the movement symptoms of Parkinson's disease.
Our team combines the skills of neuroscientists, design engineers, and medical professionals. Together we are developing the CUE1 device, with and for people with Parkinson's, to improve their quality of life. We believe in simple, non-invasive technologies like CUE1 that can help improve quality of life for people with long term conditions, and to this end, we are continuously researching new treatment methods based in science.
Our development process starts and ends by listening to and testing with people with Parkinson's, with your needs as our top priority, so our inbox is always open. Please contact us to learn more and to have a chat with us.
OUR SUPPORTERS
The Charco team are supported by people from Parkinson's groups, healthcare professionals,
researchers and many more.
Together we can achieve our goal.
DEVELOPED WITH PEOPLE WITH PARKINSON'S
In all the work we do, we try to focus on what people with Parkinson's really need. From the addition of the medication reminder feature to the development of the app and the colour of CUE1, we are always working with you to find the best solution for our users.
Developed with and for people with Parkinson's
The Charco team has grown organically with people who share the same vision. We are a group of design engineers and doctors with a mission to bring a big impact to people with long term conditions by using simple technology to have a big impact.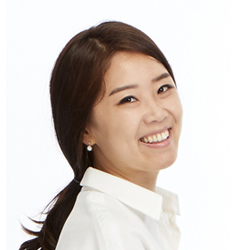 Lucy Jung
Chief Executive Officer
Innovation Design Engineer
Imperial College London (MSc)
Royal College of Art (MA)
Korea University (BA)
Floyd Pierres
Chief Medical Officer
Medical Hospital Doctor
Keele University (MBChB)
St. Georges University (BSc Hons)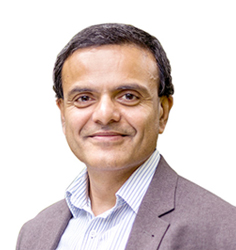 Govind Pindoria
Director
Executive Director
Imperial College Innovations Ltd
Keith Gibbs
Non-Executive Director
Former Chief Executive
AXA PP Healthcare
iFHP Managing Council (2002-2018)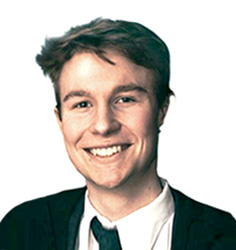 Alex Dallman-Porter
Operations Manager
Neuroscience & Genetics
Imperial College London (MSc)
Royal College of Art (MA)
Oxford University (BA)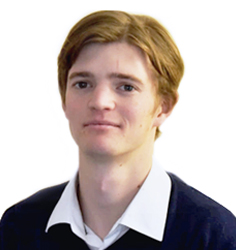 Will Hardie-Brown
Technical Manager
EnterpriseTECH Graduate CJBS
Natural Sciences & Physics
Cambridge University (MSc & BA)
Fahd AbdelJallal
Medical Software Engineer
Computer Science
Software Engineering
Imperial College London
Tom Walden
Content Manager
University of Cambridge
English (BA)
Penny Chamberlain
Legal Assistant
MSc in Law
Business and Management
Law, Oxford University (BA)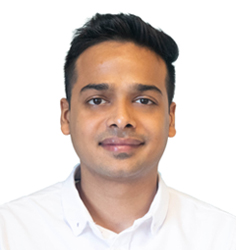 Archit Parhi
Product Designer
Industrial and Product Design
Coventry University
Mechanical Engineering
KIIT University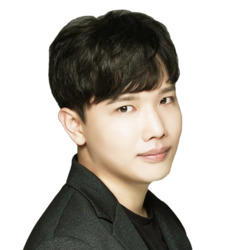 Yule Jony Kim
Regional Manager
Health Sciences
Industrial Informatics Design
Korea University (BSc)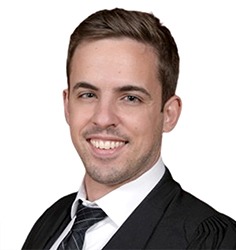 Michael Rees
Medical Device Consultant
MBA Student, CJBS
Biomedical Engineering
Duke University
New Process Development Engineer
Kevin Tan
Medical Research Intern
Medical Student
University of Cambridge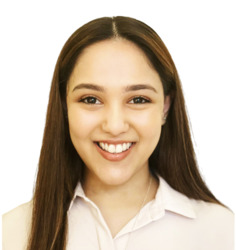 Emaan Ahmed
Research Intern
Biomedical Sciences (BSc) Student
Imperial College London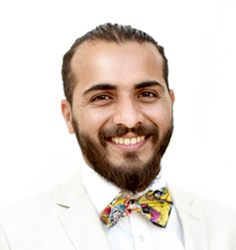 Eishaan Bhargava
Chief Strategy Officer
Otolaryngology Specialist
Maulana Azad Medical College
University College of Medical Sciences (MBBS)
Chris Howie
Business Development Consultant
Commercial Healthcare
Consultancy
University of Westminster
Khalil Ismail
Design Engineering Intern
MEng Design Student
Imperial College London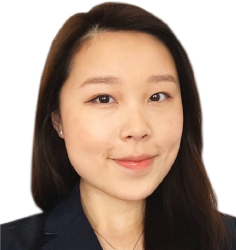 Gracialine Ong
Research Intern
MSc Student, UCL
Bioscience Entrepeneurship
University of Tsukuba
University of Manchester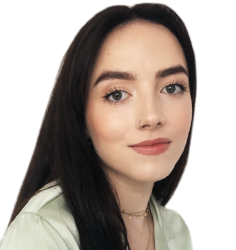 Katie Chamberlain
Intern
English & History Student
University of Bristol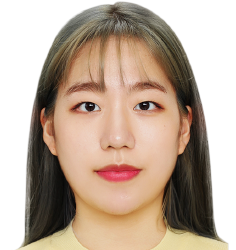 Suyeon Woo
Scientific Translation
Biomedical Sciences (BSc) Student
University College London
Hassaan-Ul Huda
Electrical Engineer Intern
MEng Electrical & Electronic Engineering Student
Imperial College London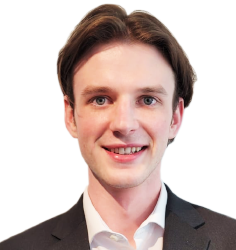 Tom Andrews
Data Science Intern
Physics (BSc)
Imperial College London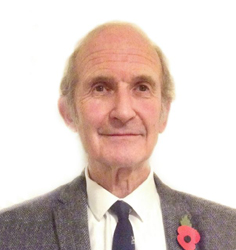 Dr Galloway
Clinical Advisor
Physician in Acute General Medicine
Clinical Pharmacology
Global Product Launches
100+ Publications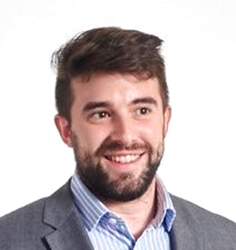 Dr. Alastair Noyce
Neurologist
Clinical Senior Lecturer
Honorary Consultant Neurologist
QMUL & Bart's Health NHS Trust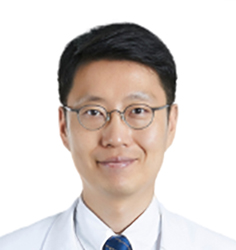 Professor Kyum-Yil Kwon
Movement Disorder Specialist
Soonchunhyang University Hospital Seoul
Korea University (MD)
Ulsan College of Medicine (MS)
KAIST PhD
Dr. Sweta Adatia
Neurologist
Cambridge Judge MBA
DNB Neurology, Neuroscience
MBBS/MD Medicine, Gold Medal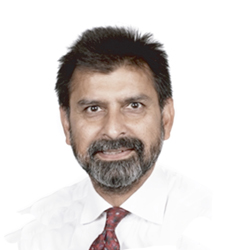 Dr. Jag Ahulawalia
Chief Clinical Advisor
Eastern Academic Health Science Network
MA, MB, BChir, DCH, DRCOG, MRCP, MRCGP, FRPCH, MBA
NED at Royal Papworth NHS FT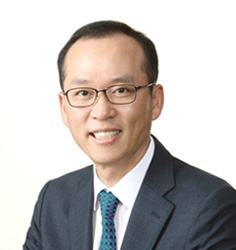 Jatty Jung
Business Advisor
Founder of Kingospring Accelerator
Former Samsung Senior Executive