FROM RESEARCH PROJECT TO WHERE WE ARE TODAY
The First Spark
Working on a project for her Innovation Design Engineering Master's, Charco founder Lucy first met a gentleman with Parkinson's. Although happy to meet her, he said he was unable to show it because "Parkinson's took away his smile". This was the spark that first inspired Charco's goal to improve quality of life for people with Parkinson's.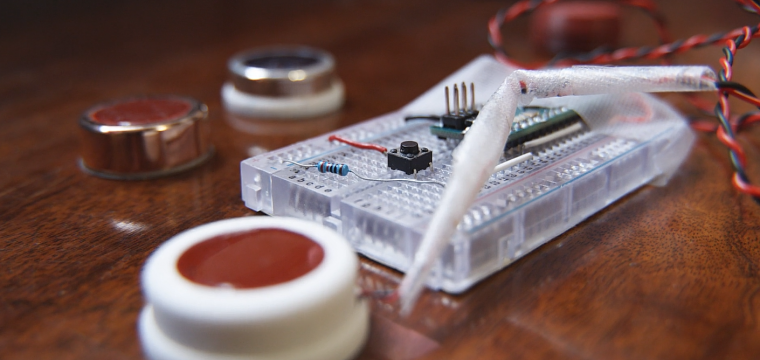 The Initial Research Phase
Lucy spent several years with her co-founder Floyd researching the use of stimulation for Parkinson's therapy, discovering the history and potential of Focussed Stimulation and Cueing (see our science page for more detail).
The Application Phase
Returning to her Master's, Lucy set out to apply her research and create a device that used stimulation to improve the movement symptoms of people with Parkinson's.
It was during this period that Lucy met Ruth Brinkler, Chairwoman of the Peterborough branch of Parkinson's UK and through her was able to work with lots of people with Parkinson's to test and develop her device.
The Prototype Phase
Together with members of Parkinson's UK participants, we developed the initial prototype of CUE1 which gave people with Parkinson's an average of 16% of improvement when carrying out movement tasks. More importantly, participants felt an improvement, reporting that their movement was smoother and faster
The Innovation Phase
Lucy and Floyd joined Imperial White City Incubator, a scheme at Imperial College London where Lucy attended university, to further develop her entrepreneurial skills. Here they met Govind who became Charco's non-executive director and mentor. Charco also won an Impact Award for technological innovation with the potential to improve people's lives as well as the Helen Hamlyn design award for people-centred healthcare design.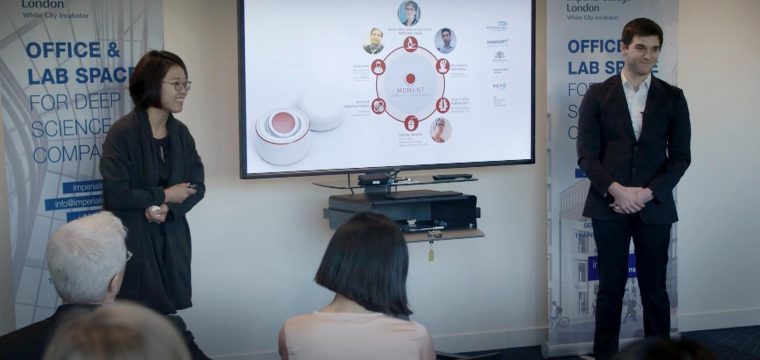 The Progression Phase
Lucy and Floyd joined Cambridge Judge business school,
whose coaches with a variety of expertise, have continued to support Charco.
 After winning their patent grant, Charco joined the InnovationRCA incubator and began receiving business support from InnovationRCA.
In the same month, Charco won the MedTechSuperConnector grant and joined their accelerator program, where the team has been trained in regulation, route to NHS and everything else that early MedTech-startups need to know.
Additionally, Dr.David Galloway joined the Charco team as a clinical advisor, and has since been advising us through product development, clinical trials, regulations and more!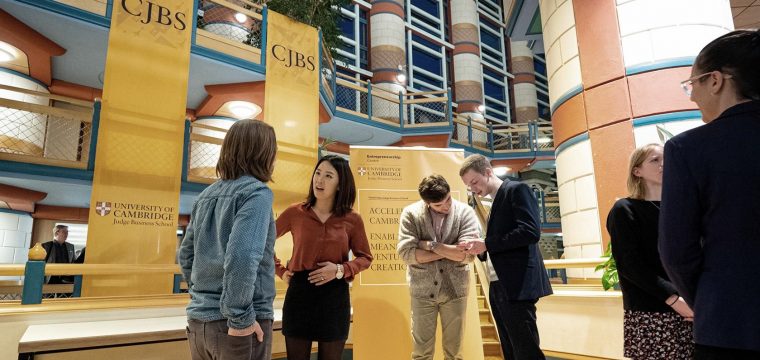 The Production & User Testing Phase
With support from a number of great coaches, mentors and organisations, Charco began the process of taking CUE1 into production. This involved redesigning the device so it could be made in larger numbers while carrying out further user testing with people with Parkinson's to refine the efficacy and usability of the new prototypes.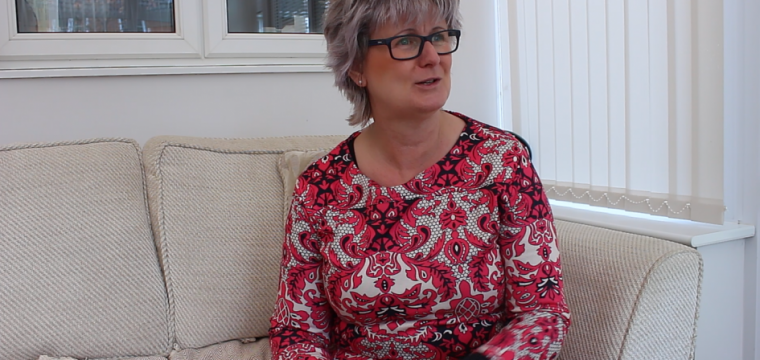 The Mobile Application Development Phase
After receiving feedback from user testers, Charco began work on the companion phone application for CUE1 to allow discrete medication reminders to be added. This also opened up possibilities to develop other key features for the app such as fun movement assessing games and a symptom tracker, all informed by conversations with people with Parkinson's.
Welcoming Our First New Team Members
Charco gained its first new team members: Adrien de Saint Victor came on as Project Manager and Alex Dallman-Porter joined as Operations Manager. Both students in the Biomedical field, they share Lucy's and Floyd's passion for healthcare innovation and patient-focused mindset. Since joining, both have become valued members of the team.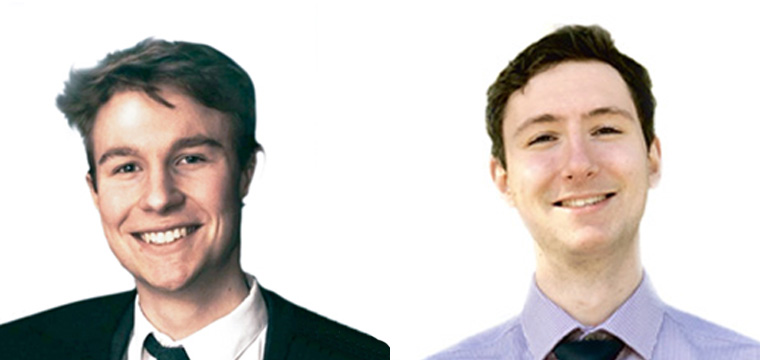 Welcoming Our New Medical Advisors
Charco has been working with clinicians since day one, but earlier this year we officially brought on Dr. Sweta, Dr.Noyce,  Dr. Jag and Professor Kywon as specialist medical advisors. They help us see things from a clinical perspective, and work out how we can make interactions between doctors and people with Parkinson's smoother.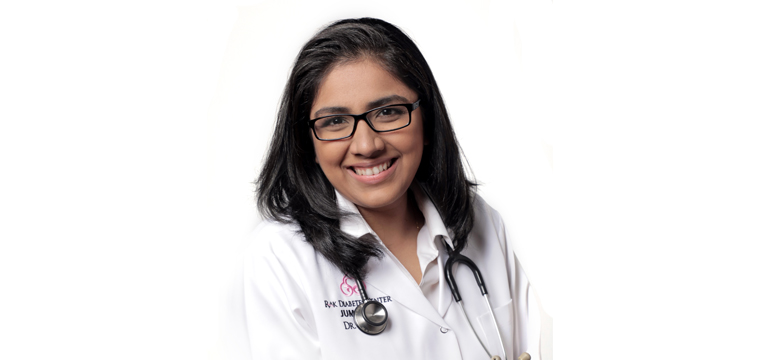 Our Second Usability Testing Phase
Charco kicked off our second round of usability testing with the latest CUE1 prototypes, interviewing people with Parkinson's around the country and testing the prototype to make sure every design decision we make actively benefits the user.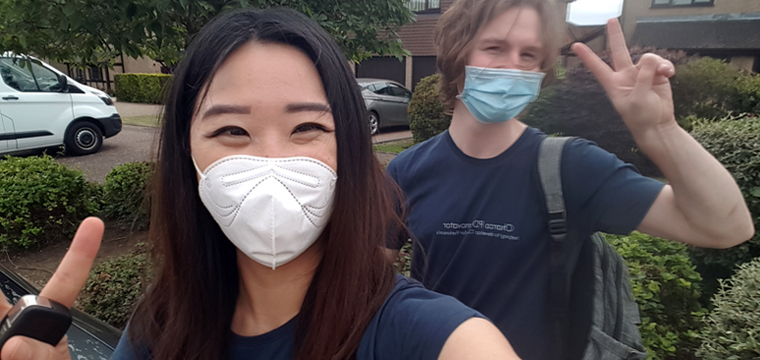 Joining Forces with Eastern Academic Health Science Network
Charco began receiving support from Eastern Academic Health Science Network in further integrating and aligning our device with the existing NHS structures for Parkinson's healthcare.
Further Growing Our Team
The Charco teams expanded quickly over a few weeks to include, Jony our regional manager, two interns both named Will, who work on further developing our existing and future technology, and Mojo who works on our business development strategy.
To be the first to hear of any future developments with Charco, join our community to receive updates on news, offers and testing recruitment