What an eventful year it has been for the TheMoment® Team, with emotional highs and exhausting lows for everyone involved. As the year draws to a close, we wanted to share our journey with you. Not only to showcase what we've achieved in such a short time, but also to highlight the work the team continues to do and to share our plans for 2020.
Our 2019 journey started with a very simple post on Facebook at the beginning of the year. We asked whether anyone living with Parkinson's Disease would be prepared to help us with our research project. We met some wonderful people as a result of that post and formed a great connection with the Peterborough Shakers Group. Many of their members generously gave their time and energy working with us to develop elements of the device we were creating.
With their help, we were able to move on to the next stage – testing. The new device we are working on uses non-invasive vibrotactile stimulation to help improve movement. Volunteers with Parkinson's enabled us to carefully calibrate the stimulation so we could find the optimal frequency, amplitude and pattern.
Creating a Prototype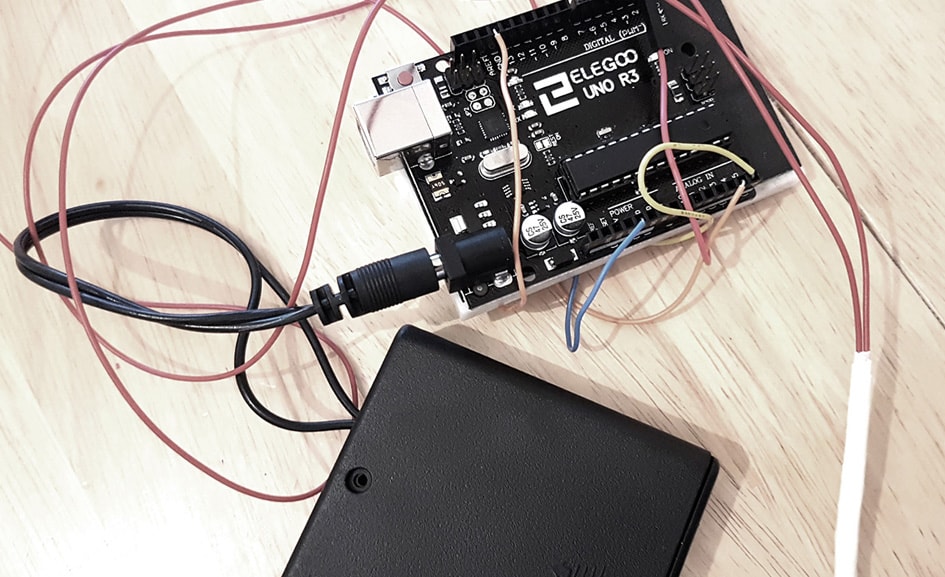 The testing of the prototypes included looking at the device design itself, the delivery of the stimulation and the positioning of the device on the wearer. The right combination of elements was established and TheMoment® Ltd's very first product was born. Testing of the device showed very promising results. Participants were invited to carry out a series of tasks with a number of factors measured. Every single participant experienced improvement in the time tasks took when wearing the device! The reductions in time varied from 6% to 31%.
When asked to move objects, use tools and walk a distance – alongside a variety of other exercises – participants reported exciting benefits. They described smoother, easier movement as well as improved overall coordination. We had developed a product that can potentially make a real difference to people living with Parkinson's Disease. The prototype has been developed to be easy to use and safe for the wearer, as well as aesthetically pleasing and discreet.
Encouraged by the participants and the positive results of the trial, we now saw the opportunity to improve symptoms for the millions of people around the world living with Parkinson's Disease. We decided we had to do everything we could to bring TheMoment® Device to life.
Building a Team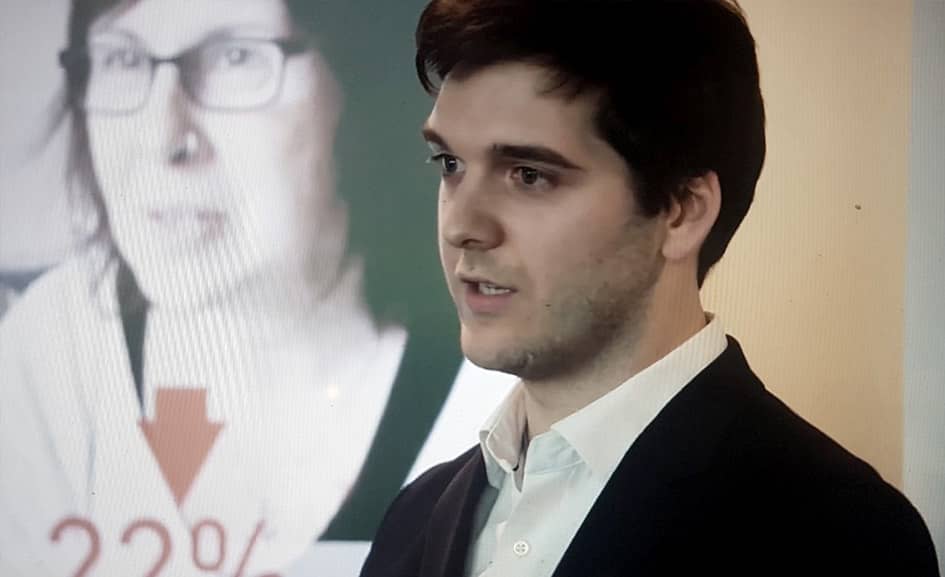 In May, we approached the Imperial Enterprise Lab at Imperial College London and were given the knowledge and support we needed to apply for the White City Innovators Programme. We received the coaching and guidance we needed to move forward and we delivered our very first pitch.
The programme also introduced us to some incredible people in the world of medical technology and business development. Most notably, we were fortunate enough to win the support of the Executive Director at Imperial College Innovations Limited. Govind Pindoria joined TheMoment® Ltd as a Board Member and has been a fount of knowledge and inspiration from day one.
We were also delighted to capture the interest of Dr Eishaan Bhargava. He has a wealth of clinical experience and a passion for technological solutions in the world of medicine. With such aligned interests, he was a natural addition to the team.
Making Progress
Summer was an exciting time of transition with a sensation of suspense. We felt like we were on the edge of something. Now that we had a user-tested prototype, we had to adapt our approach to the project. We had evolved from a University research project into a start-up in just a few short months. However, with our team of advisors in place, we were in good hands.
The priority was patenting our product in the fiercely competitive world of medical technology. We were selected for a Patent award from Innovation RCA. This was followed swiftly by a high profile exhibition at the Royal College of Art and Imperial College. The subsequent months seem now to be a blur of pitches and presentations, forms and funding paperwork.
In September we joined two accelerator programmes. The MedTech SuperConnector initiative supports entrepreneurial academic researchers to commercialise medtech innovation. We joined fellow researchers and innovators in the world of medical technology for master classes. We learnt about health economics, clinical study design and regulatory requirements, amongst many other key subjects.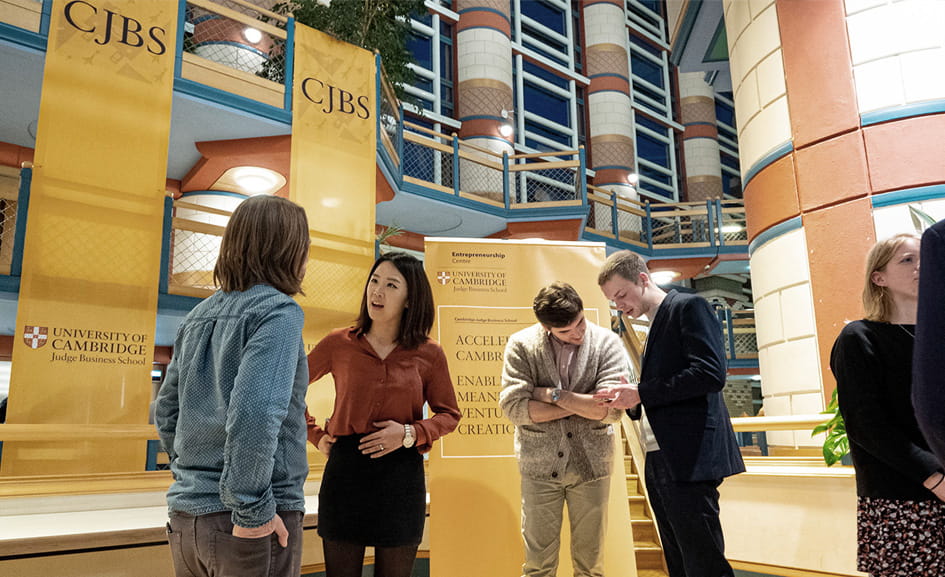 We also joined the University of Cambridge Judge Business School (CJBS) Accelerator Programme. We were given access to a number of business coaches: experts in an array of specialisms, with a variety of backgrounds. We had one-to-one coaching twice a week to tackle the various stages of start-up. With the support from the programme and a series of Master Classes from CJBS, we were able to structure our Company further and get to grips with marketing, funding applications, intellectual property rights and other important aspects of our project.
The final piece of the puzzle this year was being able to share the stories of the incredible people we meet. We realised we were now a (small!) part of a huge community and we wanted to share the inspiration we felt with others. To that end, we invited experienced Copywriter Victoria Duggan to join the team. Her words are bringing to life the characters and stories that we are meeting as we go along and we'll be updating you with new stories via social media in 2020.
Small Steps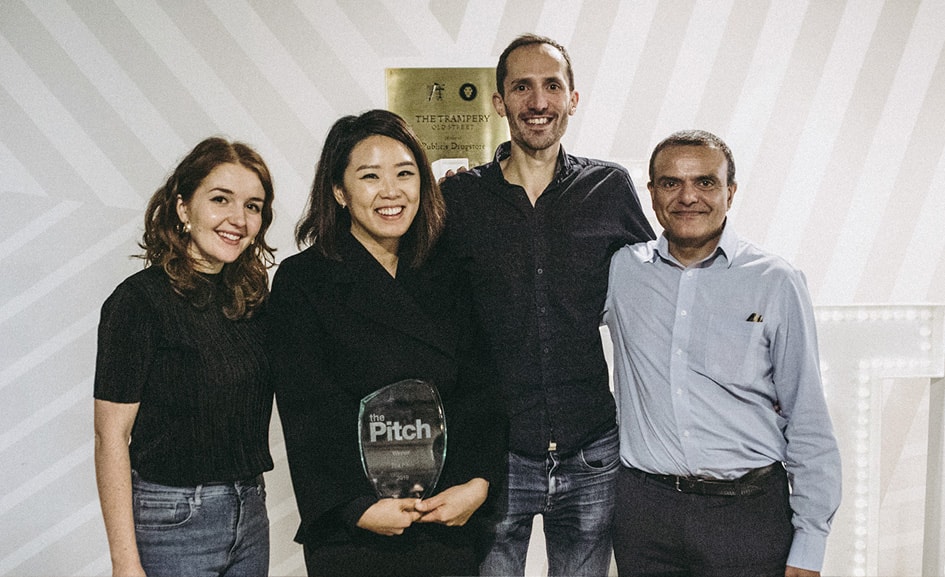 After all the hard work of TheMoment® Ltd Team during 2019, we are humbled to have achieved the following at the end of 2019:
∙ Joint winners of the Helen Hamlyn Award for Creativity
∙ Winners of an Impact Award from Natwest & Imperial College Innovators' Programme
∙Fundraised over £20,000 from 137 individuals through the Natwest Back Her Business
∙Winners of The Pitch 2019
Having delivered our very first 'pitch' only a few short months ago, winning The Pitch was without question the result of all the support and advice we have received throughout 2019.
This year has been one of the most challenging and exciting journeys we have embarked upon, made possible only because of the volunteers living with Parkinson's Disease (and their friends and relatives); the University support, the coaches, the mentors and the advisors who have given so much of their time and energy to making this work.
We thank you.
What Next?
The final stages of production are underway and we are currently working on the specifics that will enable TheMoment® Device to meet medical device regulation. Our aim is to bring the "M-co" to you by the end of next year.
Our aim is to bring many, many more smiles to the faces of people living with – or around – Parkinson's Disease by Christmas 2020.
Have a very Merry Christmas everyone 🙂
OFFERS, NEWS & TESTING RECRUITMENT
JOIN OUR PARKINSON'S COMMUNITY
Stay up-to-date with our progress and be the first to know when CUE1 is available and on sale! We'll also send you an introductory offer as well as further information on our research progress and testing recruitment.